5 Ways to Know if You've Picked the Right Niche on Zazzle
It can be daunting picking a niche to focus on for your Zazzle shop. But it can mean the difference between having a successful shop and having a shop that makes random one-off sales. So here are a few things to look at to make the process a little less daunting and to assess whether or not you've picked a good niche.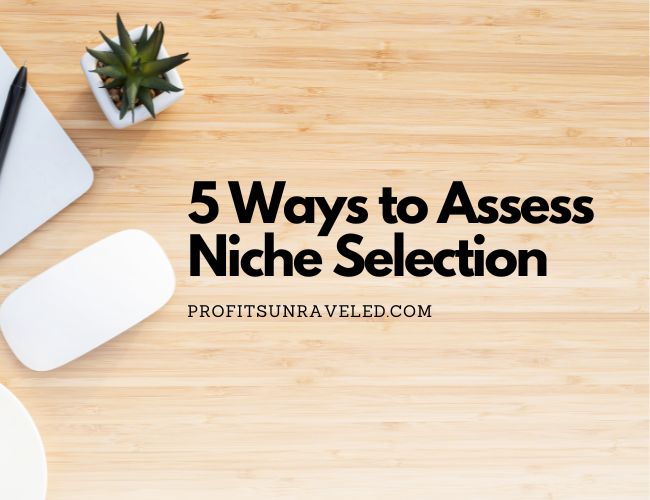 1. Check Google Trends
One way to assess if you have selected a profitable niche is to take a look at Google Trends. If you haven't used this tool, it can be invaluable when properly put to use.
Start by typing in your niche, and hitting explore. Make sure to select your target country or select Worldwide to see the data most relevant to you. Personally, I like to look at the long-term report so I choose the "2004 – present" option to get the most data and to really be able to look at the long-term trend.

Looking at Zazzle's trend report, we can see that they had steady growth from 2004 to 2013 and then dipped down for a few years. It looks like it's starting to come back up over the last two years. Hopefully, for us as Zazzle sellers, that graph continues to climb!
2. Gauge the Competition
Do a search in the marketplace for your niche and see what other products and designs are already listed on the marketplace. If there are a ton of designs already, it doesn't necessarily mean that there isn't room for you. But it does mean that you will have consistent competition and you will likely need to market those products better.
Also consider whether you have the design skills, or the resources, such as Creative Fabrica, to create designs that will be able to compete in terms of design quality.
Related: 15 Best Selling Products on Zazzle
3. Experiment
Honestly, you are never truly going to know 100% if you have picked the right niche until you test it out. I recommend getting up as many designs as you can with good titles and tags as quickly as you can and see how they do after you've given them enough time to rank in the marketplace, which typically takes about 3-5 months.
When I first started I was posting about 50-100 products a day consistently for a few weeks and started to see results quite quickly (I made my first sale in about 3 weeks.)
Not sure what tags are best? Get my free PDF of 50 popular tags on Zazzle here!
---
– My Recommended Tools –
Below are my personal favorite tools that I use regularly in my POD business.
The below links are affiliate links meaning I may receive a small commission for anything purchased through these links at no extra cost to you.
Creative Fabrica – My favorite place to get graphics with a straightforward commercial license for print on demand use.
Adobe Illustrator – I use Adobe Illustrator for at least half of my design creations. It's pricey but so worth it when you choose to take the business seriously. Get a free trial to Adobe Illustrator here.
Graphics Tablet – My partner got me this exact tablet as a Christmas gift when I was just starting out with creating my own designs. It has served me well now for several years and it was a very low cost investment that made a big impact in my POD business.
Ergonomic Mouse – If you spend long hours at the computer like me I highly recommend investing in a good ergonomic mouse. Over the years, I have caused an injury in my hand/wrist from being at the computer so much, but my pain has gotten significantly better since getting this ergonomic mouse on Amazon.
---
4. Assess Your Interest & Knowledge
Think about this long-term, if you pick a niche that you know nothing about, you might struggle to know what customers in that niche would want and therefore struggle to make sales. So ask yourself, are you willing to learn about that niche?
It's going to be more sustainable and easier to gain traction if you pick a niche that you are interested in and are knowledgeable about already.
If you already have a personal interest in that niche you are more likely to know what will sell and it will likely take less time for you to start gaining traction as you won't be guessing what kind of designs to make.

5. Analyze the Data
Once you've created a few hundred products and given those products some time to settle into the marketplace it's time to analyze the data. There are a few things you can look at on the backend of your shop, such as views and sales.
If your products aren't getting any views, but you are confident with your designs, this probably means your products aren't getting found in the marketplace and you likely need to look at your titles and tags. Have you picked relevant keywords that your customers will use to search for to find your products? (Having an interest in the niche also helps with coming up with good keywords.)
If your products are getting views but no sales that means that your products are getting found but aren't converting. There are a couple of things to look at here.
First, are there any design errors? Did you remember to put a text template on any words so that customers can customize it? Or is something out of alignment? It's so important to make your design the best that it can be. If you find errors make the fixes and repost the product for sale.
If your design doesn't have any errors in it, it may be the quality of the design. I highly recommend using a service like Creative Fabrica if your artistic skills aren't at the level to be able to convert customers. They have thousands of really good quality graphics and the monthly subscription gives you complete access to their whole catalogue. I've had my subscription since November of 2020 and use it regularly. You can get your first month for $1 here.
Enjoying this series?
Get more Zazzle tips here.
Final Thoughts
Ultimately picking the right niche takes a combination of research, experimentation, and analysis. Not to mention, a little bit of patience.
Have you ever heard the saying "the best exercise is the exercise you'll do" when asked what type of exercise is the best for health.
I think of picking a niche in the same way, the best niche for you is the niche you are able to make designs for and that you will make designs for.
Start with that and learn from there.
Keep in mind that this business takes TIME to build. There are no shortcuts and the people online telling you you'll be making thousands of dollars in a matter of weeks are full of you know what.