How to Make a Basic Repeat in Procreate | Set Your Canvas Up As A Template
Follow along with the below step by step instructions for how to create a basic repeat pattern in Procreate.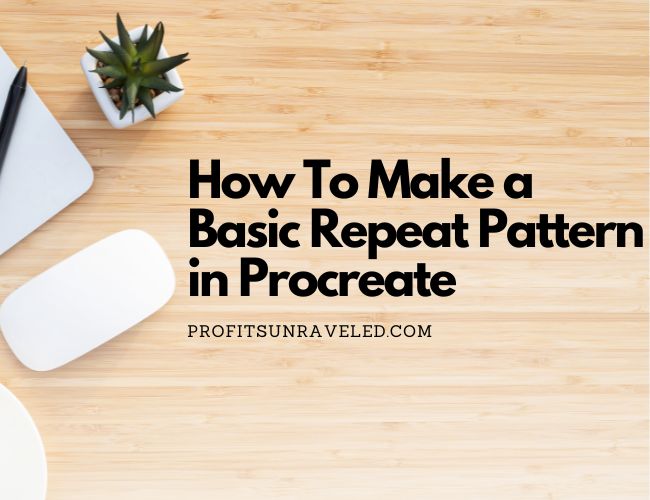 This article is a companion to the below YouTube tutorial.
Step 1 – Set up the canvas into quadrants
Create new layer
Add a color (any color)
Select the Transform tool, and make sure Magnet & Snapping are turned on.

Pull layer to the top left corner (quadrant one)
Select Selections tool

Tap Save + Load
Tap +, you have just created the first quadrant
Tap Transform tool
Move the colored square to the next quadrant and repeat until you have added each quadrant to the Save + Load

Step 2 – Create Your Template.
Go back to your Procreate Gallery
Make a copy of the canvas
Title is "Basic Repeat Template" or whatever you would like.
Now you have your template ready

Step 3 – Create Your Pattern
Select back to the canvas. Now we are ready to start creating our pattern.
Set a background color layer, add a new layer, draw shapes/add CF images.
Select all layers and group them. Select the group and tap the Selections button – if you get an error message you will need to select each layer instead of the group. I haven't figured out why this error message comes up, if you know please let me know!
Select Save + Load, Select quadrant 1, select the Transform tool, select Flip Vertical, and Flip Horizontal. Select the transform tool to deselect the Transform tool.
Repeat for quadrants 2-4.

Flip your canvas around if you like, and center the elements to give them a seamless look.
Tweak as you like jumping back and forth.

Step 4 – Test out the pattern:
Select the top layer.
Tools
Copy Canvas, Paste
Drag layer by the corner to half size.
Duplicate layer

Pull to one corner – Make sure you see the yellow lines when lining up the boxes and don't tap anywhere on the screen or you'll cause the image to nudge in that direction and no longer be lined up with the edges of the canvas.
Repeat twice to fill the space
Merge the half size layers
Check repeat
Make any fixes to the original layer group below.
Once you've got the hang of the basic repeat, be sure to check out my other video on how to do a half-drop repeat here.